Oh boy I've taken a bit of a break from blogging...its the longest I've ever stopped blogging for ever!
and not because I've wanted to...
It's been an incredibly busy time for us here with this weekend being the opening of our season of the musical Disney's 'Beauty and the Beast'.
Rehearsals and last minute 'stuff' have been relentless leaving little time for anything else.
In the meantime, my studio had started it's new year, so settling into new classes, accounts, paperwork... aaah - you know what I mean.
We also settled Paige and Hannah into their new home staying with their grandparents who live four hours drive away so they can study. Dh and I are empty-nesters for the first time in 32yrs!
So, yes, the blog had to take a backseat.
Nevertheless....
More new things have happened....
Let's Get Shabby has
After 6 years, times have changed and many of us have found our styles have too!
CHALLENGE #61
Colour Swatch Challenge!

Go on over to 'Let's Get Arty' to see how this challenge works!!!
You get to pick your own photo to get your own swatches!!!
This is mine taken at art class!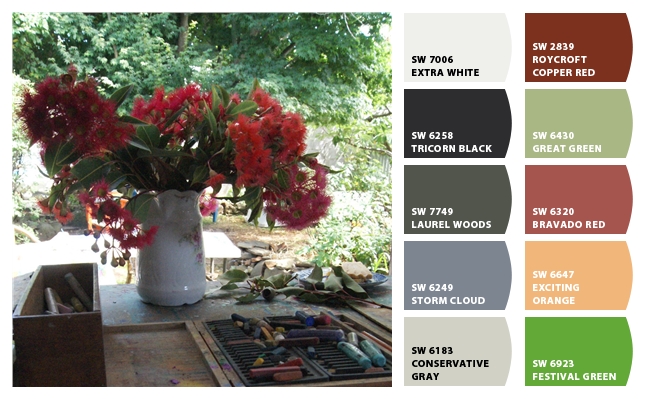 Hannah's little antique quote book...
I found this quote and love it.. soooo true!
and perfect
Hope you join in!!
It's heaps of fun!!!