The last day of August was the last day for our Design Team at
Scrap Therapy
So..., it's time for a change........ to say bye for now......
We have come to the end of an era really - as Julie, Deb and I have been on this design team since April 2011 so its been quite a long time!
And its also been a second time around for Julie and I being on a previous team back in 2008/2009
We have thoroughly enjoyed it, created projects with fabulous products, and even created projects we never dreamed of creating!
We would all like to thank Lee-Anne and Danny for everything. Its been a privilege designing for Scrap Therapy alongside such wonderfully warm and talented ladies and forming firm friendships.

So to say goodbye and finish off I created a LO to remember our time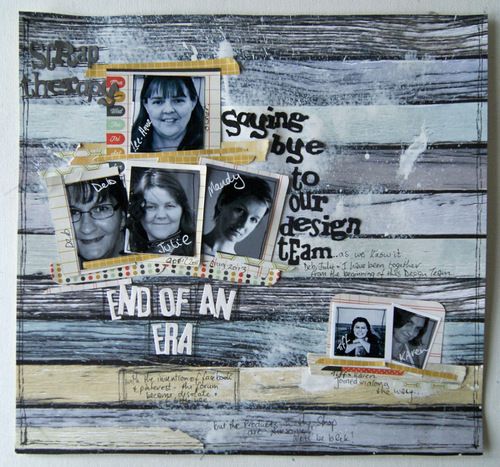 It leaves very fond memories.
I even found the
old post from May 2009
with a LO I created for that 'farewell' too!
It seems it now has a matching one done four years later!