Here it is... turn it around however you like and substitute the elements with whatever takes your fancy!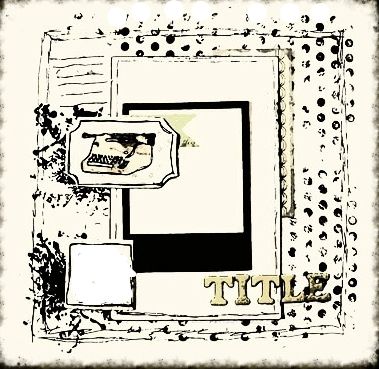 Products:
Teresa Collins
Travel Ledger Travel Words
Far & Away Washi Tape
Travel Ledger Travel Tags
World Traveller Die Cuts
Far & Away Sticker Accessory Sheet
Far & Away Word Labels
Far & Away Decorative Brads
Far & Away Sticky Notes
Tim Holtz 'Word Play' Alpha Die
WRMK Albums Made Easy Bloom Mini-Kit
MME Quite Contrary Mary Mary 'Beautiful' Edged Journaling Card
I hope you can join the challenge
And also see the other DT's fabulous interpretation too!
(there's a $50 shop prize to be won!)
---------------------------------------------
I love the photo challenges on
This Challenge is to find 'softness'
I just love the softness of wool left by sheep rubbing up against the coldness of fence wire...
It leaves behind an imprint - some history, warmness..... that something has happened here in the elements of the weather... left behind to be noticed by few, and unnoticed by many.