If you love playing with wet media, or would like to have a go at playing with it... here's a little step tutorial to try which is created for
Scrap Therapy
I love framing my LO's, one way or another - I'll manage it somehow on most of my LO's
I'm not sure why, maybe it just gives it some sort of balance or finish? I really dont know - it just kinda evolves.
Here I've used
WRMK's Cherry Cardstock
as the outside frame (I always cut my middles out to use for something else and to take some weight out of the LO
) The background paper is
Authentic Carefree Jovial Paper
and is cut down a little on each side to show a thin frame of the red. And the little sewn down inside frame is
Authentique Carefree Content Paper
I've distressed all the edges
Step One
Find some scraps and cut into rough little rectangles and stick down on the paper
Step Two
Apply texture paste (this is fabulous stuff!!) with a spatula (so fun to play with!)
Step Three
Time to use those wonderful Ranger Dabbers!!! I've used
Adirondack Snow Cap
to rub over the texture paste (once it had dried) and then once the Dabber paint had dried, I misted with
Perfect Pearls Kiwi
. Its really hard to capture the gorgeous glossimer/pearlised coverage it gives, but look through the photos here and I may have captured it once or twice. It gives a lovely sepia/nature tinge to the area.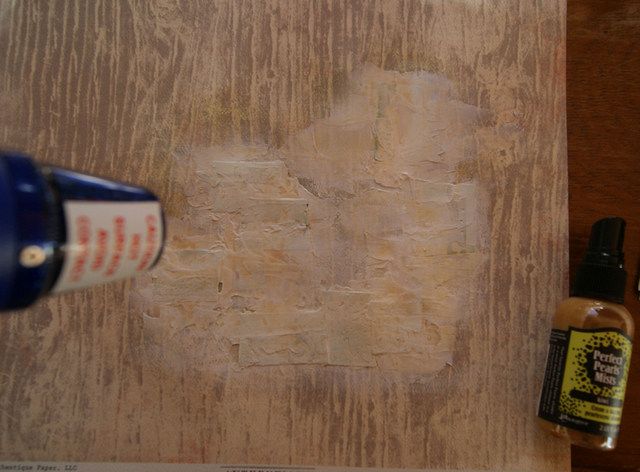 Step Four
For the smaller inside frame, I've cut a 25cm square and then created the frame by cutting the inside of the square out by leaving the frame about 1cm wide. I cut it roughly because I knew I would distress it, but if you dont want distressing, you might want to be a little more precise in your measurements. Out with the sewing machine with black thread and using zigzag, sew down the frame. If you dont want to sew - use one of these
Tim Holtz Die Picks
and make zigzag holes and join the dots with a
black marker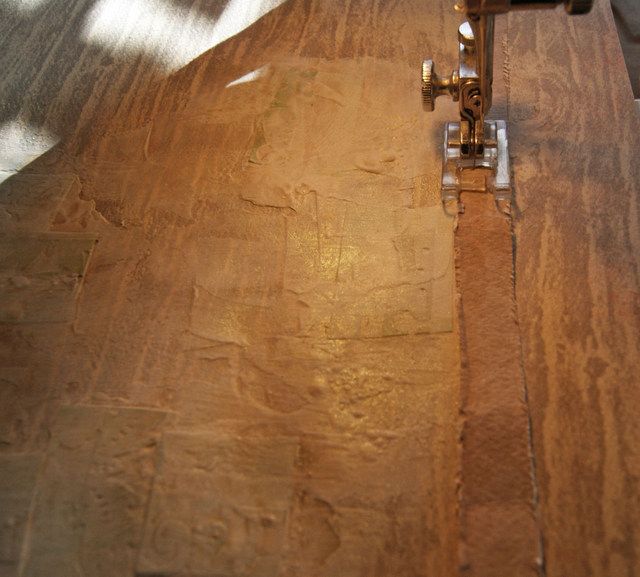 Step Five
Rough up the distressed edges so the red coloured reverse side of the sewn frame can be seen
It should look like this below:
Step Six
Time to add the photo and embellishments. Here I've used
three Prima Poppy Flowers and leaves
,
Prima Resin Mushrooms
, Apricot lace trim from
Webster Fabric Ribbons set
and cut out various sizes of butterflies from
Authentique Carefree Relaxed Paper
(this is fabulous paper because the amount of butterflies are endless - and a cheap alternative!) The Alpha and little words are
Authentique Alpha Elements
Aha! here you can kind of see that lovely pearlised misting!
Its much more lovelier in real life