Masking is easy - just got to get a little creative and find something flat to place on your page to rub over with PanPastels!
Here I've used little flat butterflies.... you might have some diecuts butterflies, or punch some out, or check out some of the fabulous butterfly paper in the shop to cut out - I dont have
THIS
one but it's going to be on my list! (If you pop in the word 'butterfly' in the search box at
Scrap Therapy
, all sorts of papers/embellies/stamps come up) oh yes... and you could stamp a butterfly and cut it out too!
PanPastel
works fabulously on
Kraft paper
(You can buy Kraft in a
pack
too - I do!)
First place your butterflies on your page....I did put a tiny little bit of adhesive underneath to hold them in place.
Osmer
is my fave to use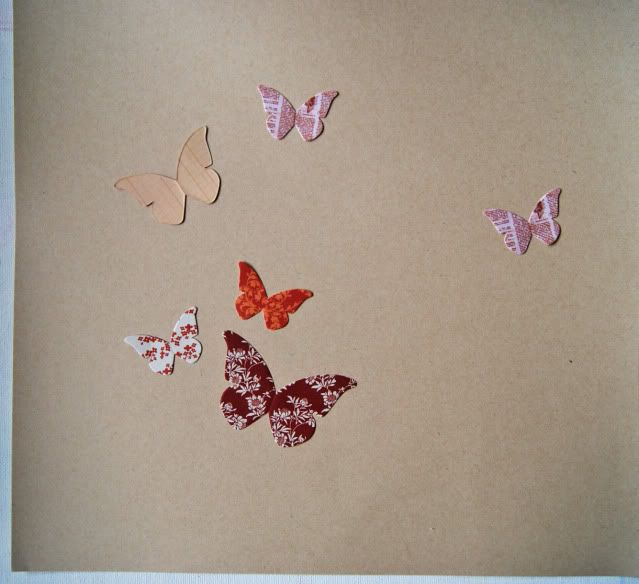 Then rub the PanPastel colour over the top. I've used 'Permanent Green' (640.5)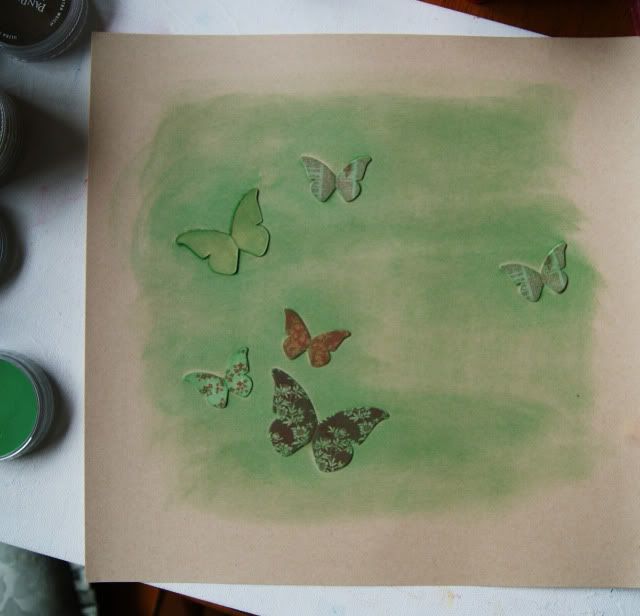 Take off the butterflies and you can see the masking images....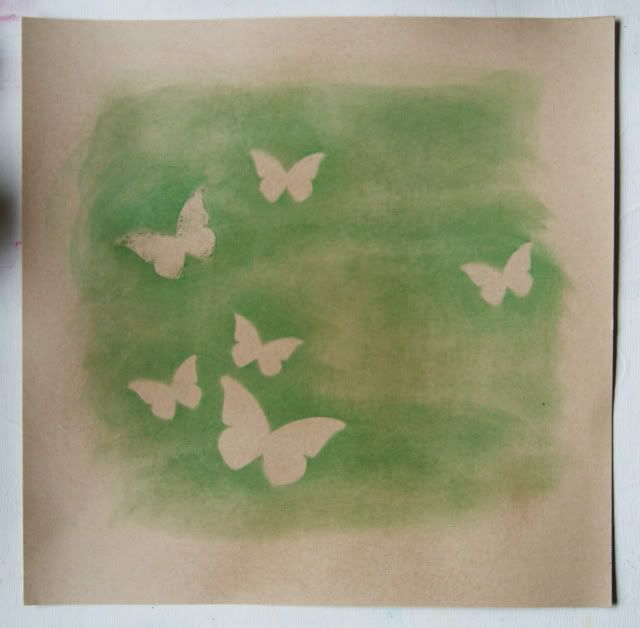 Here's the LO put together now by adding the photo and some
WRMK's Good Day Sunshine Margaret paper
as a mount to the photo. Outline the masked butterflies with
a marker
, and you can use your
craftknife
to lift up some edges of the wings to place just a little way over the edges of the photo in places. Replace the original butterflies back onto the page and arrange them around their masked counterparts... Add some
Thickers-Delight Watermelon