Here's another LO with the use of
PanPastel
( Paige in a mid-air turn)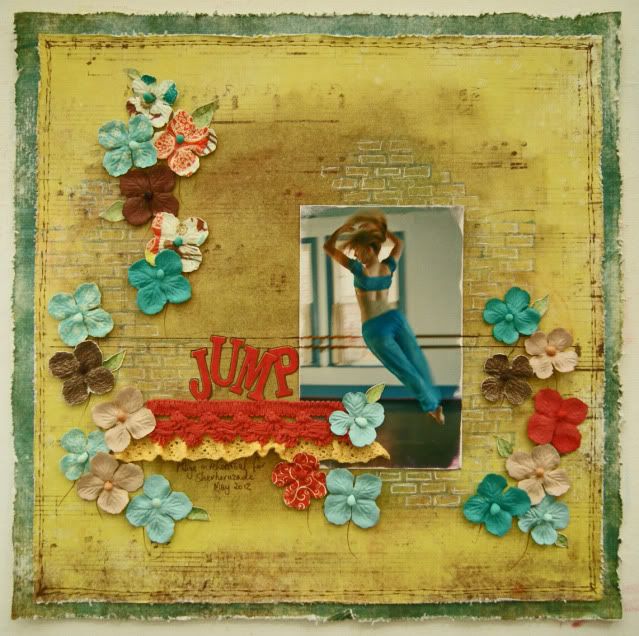 Use a sponge to lay a large amount of colour on a page which can be helpful to either diffuse the pattern or to highlight colour of the background paper. Here I've used Raw Umber (780.5)
Hint - if you arent into paint or mists...
PanPastel is handy to use for blocking colour as there is no drying time and it can be controlled where its applied.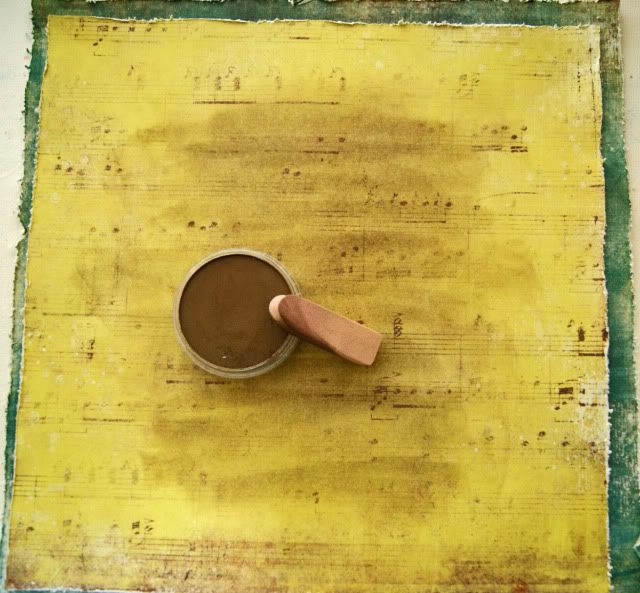 After colour-blocking with the brown, swipe a strip of Chrom. Oxide Green (660.5) vertically downwards to create a shadow for the photo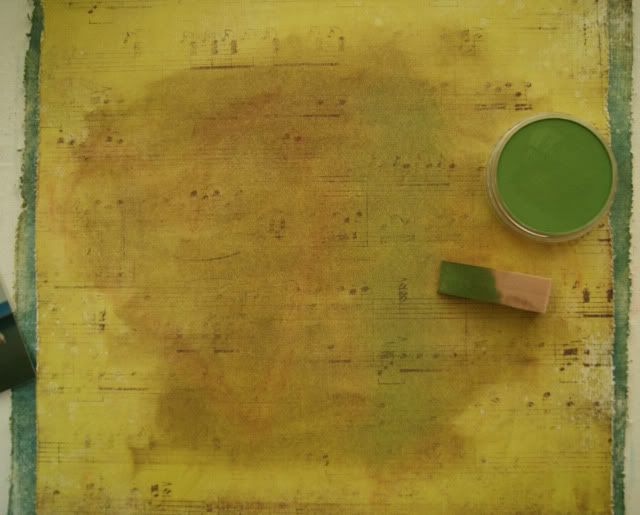 And you know how much I love this little
Prima Brick Stamp
, so keeping the plastic on the back of it and press it into Phthalo Blue (560.5) pan and stamp on the page.....
One of the things I love to do is create a little more depth - so with the bricks, using a white pen, scribble little rectangles inside each brick
With the very background paper- blue...(
WRMKs Anthologie Medley
) is used as a frame for the yellow music page on top (
WRMKs Anthologie Defined
)... I usually cut out the middle as its not seen and it does take some weight out of the LO. With the middle, it often become useful - and on the reverse side are little leaves that are cut out and put to the Prima Flowers to give an nice finish. (ooh and distress the papers too with
Tim Holtz Distresser
)
Also used are:
Yellow Trim
Terracotta coloured Trim
Red Alpha
Flowers are Prima 'Camille' but the colour is sold out at Scrap Therapy
here are other 'Camille Flowers' that are similar
En Francais
,
Sun Kiss
xx