This month's inspiration is COMFY SITTING and READING AREAS!! I thought this would be fabulous with Mothers Day in mind - lovely 'time out place to relax' (it doesnt need to be about Mothers Day though - mine arent)
Your challenge is to be inspired by each inspiration picture and scrap it! You can be inspired by anything in or about the picture
THe STAR winner and STANDOUT/S will be chosen on their scrapping interpretation, creativy and relevance to each picture
Make sure
you put in your
explanation
in the gallery what inspired you because sometimes its obvious what has inspired you and sometimes its not so clear.... so hints are great!
You can enter more than one room, or all three for more chances!
However - no combining!! Each will be a separate LO for a separate room - be inspired by the colour and/or design; use specific elements or shapes if it takes your fancy, or even use it as a sketch for example!
Here are the 'rooms' with my interpretations under each of them (and some tips on how they were created if you are looking for ideas or new techniques to try )
This month the design team are using
We R Memory Keepers (WRMK)
And the range used in all three LO's are
GOOD DAY SUNSHINE
ROOM 1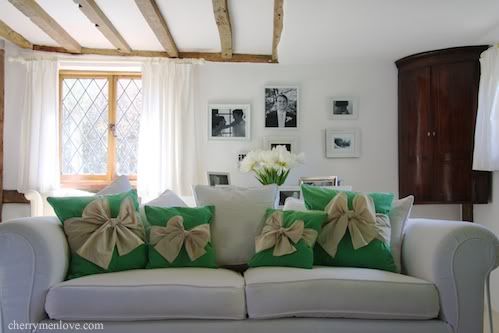 I painted some white squares to represent the cushions, doodled frames with black pen around them (kinda like the framed photos on the wall behind the couch) and created some lace bows. These
Antique Flower Kit
(metal flowers) pick up the dark brown in the pic too
The scallop edged strips are cut from an edging of a 12x12 found
here
and are held down by little
Glitter Brads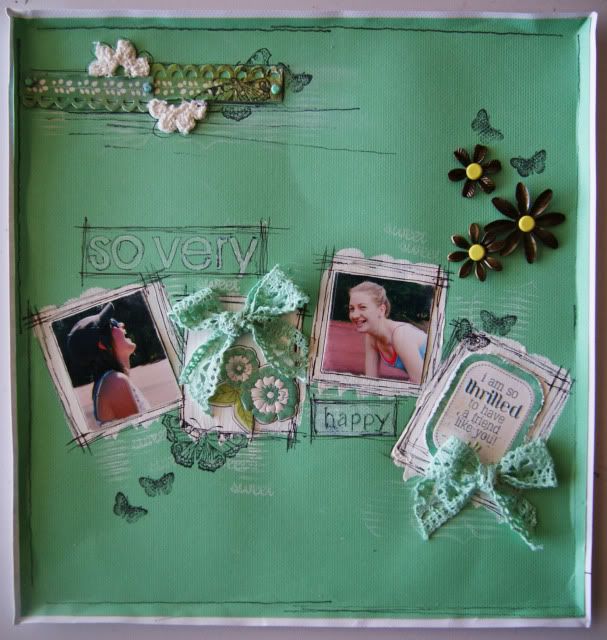 Using a lined
journal block stamp
by inking a part of can give the below effect. I kinda wrap the stamp around my finger and stamp with the middle part.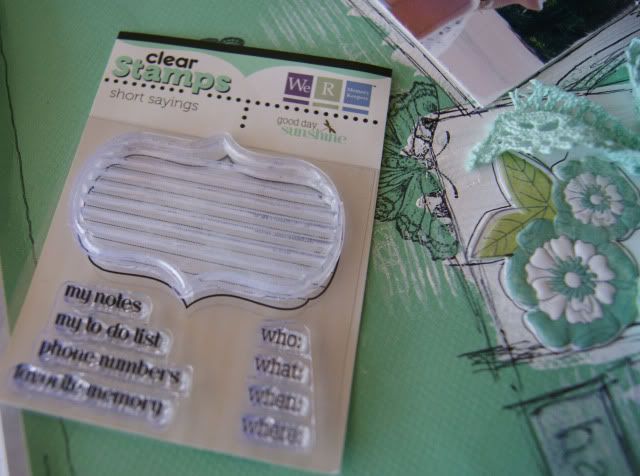 Products used:
Textured Cardstock Pad- green sheet and white sheet
flower and journal stickers
Anthologie Ribbon
Cottontail Crochet Flowers
ROOM 2
Here I picked up the tan-pink/orange, browns and greeny tones..
Using this
orangy scalloped paper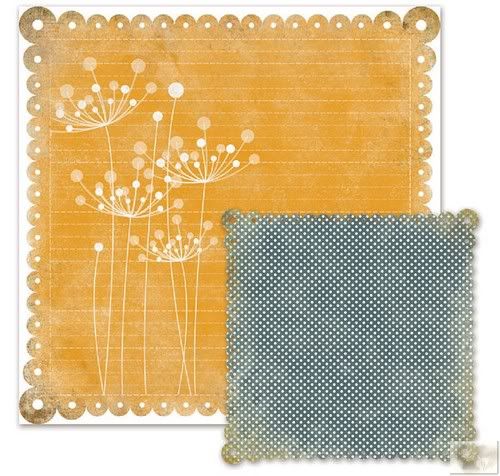 but cut this 1/4 piece out of a 12x12 called
Margaret
and placed over the top of the dandelions of the 12x12 paper. The smaller piece kinda makes the dandelions a little finer and delicate than the 12x12 ones.
and turn 'Margaret' over and its all coloured leaves just begging to be cut out!!!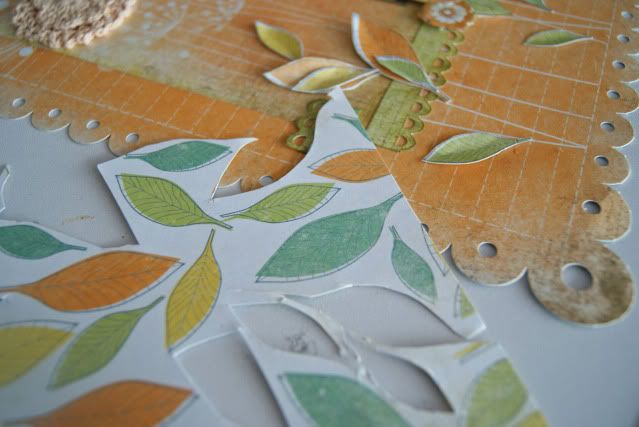 Products used:
flower and journal stickers
Scallop-edged strips
Cottontail Crochet Flowers
ROOM 3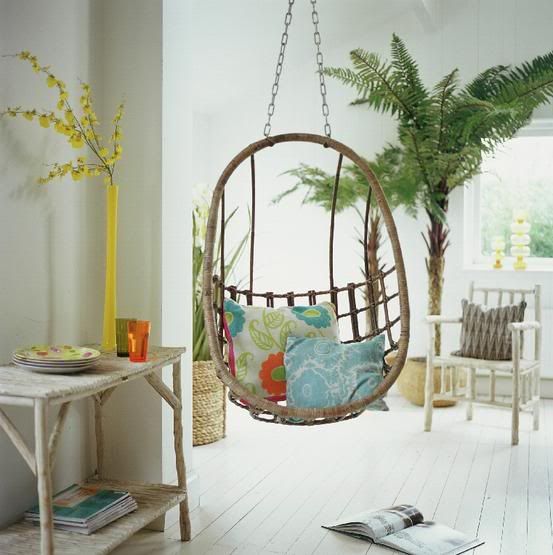 I picked up the floral pattern in the cushions (arent they cool!) using
Lisa Paper
and most of the colours. 'Lisa' is backed by the reverse side of the scalloped
'Lyn'paper
Because the chair was hanging... I hung some banners
using blue cardstock and 'Lyn'paper and the words.
The words are cut from
'Lyn' paper
And here are the Cottontail doily flowers with one topped with
journal sticker
and both with a
Antique metal flower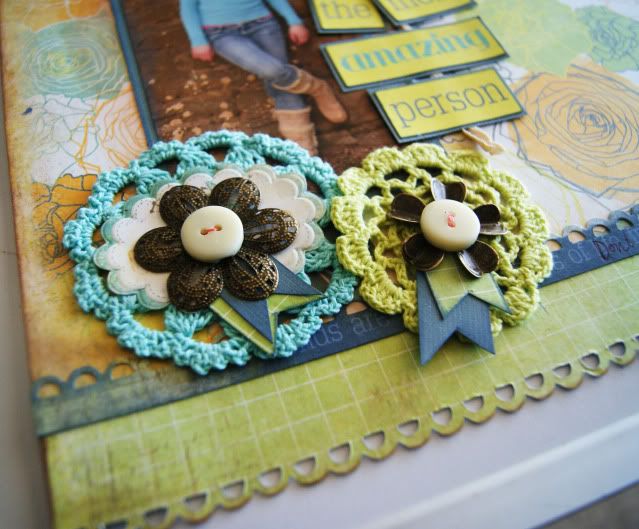 And look forward to see your interpretations!!
Come be creative with us!