Let's Get Shabby's Challenge is all about the saying:
Something old
Something new
Something borrowed
and
Something blue
HANNAH
I've used:
Old - the lace which form the skirt
New- Butterfly wings
Borrowed- the idea from the old-fashioned paper dolls
Blue- the alpha/title - 'Fly'

I cant wait to see what you might come up with...
-------------------------------------------------------
working with We R Memory Keepers:
If you ever want to make a quick and easy Mini-Album especially for a gift then take a look at these 4x6pads
Anthologie
Cotton Tail
Down the Boardwalk
I've used:
Good Day Sunshine
Pull out the pages that work and glue back to front so when the mini-album is put together, then each page has a back and front as they are turned.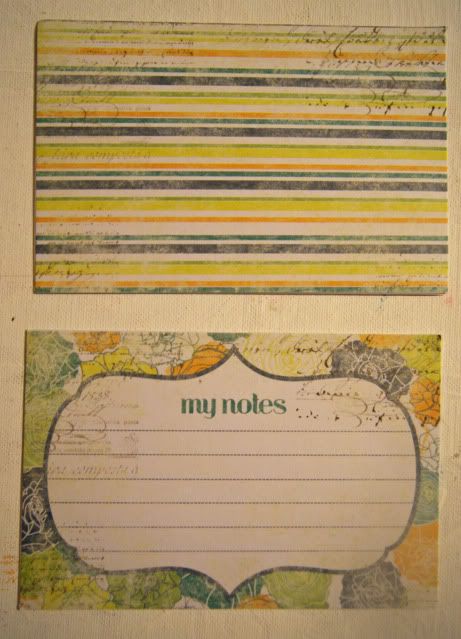 I love my
Crop-A-Dile
as it finishes the pages off beautifully with its easy use eyelet placement and fixture. (I never 'did' eyelets before owning this tool
)
Here's the cover of the 'Mini-Album'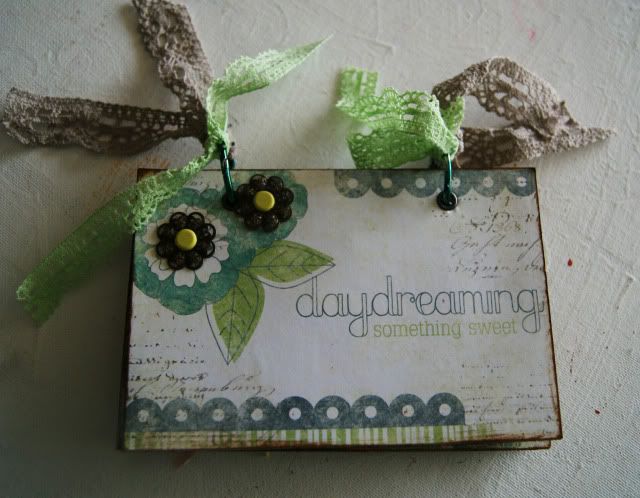 And its pages:
One of the papers in the 4x6 pad has quotes and sentiments that can be cut and contrasts with the pages too. (I've used some MME's decorative brads and WRMKs Good Day Sunshine Trim,
MME , bow trim
Prima alpha
Good Day Sunshine Stickers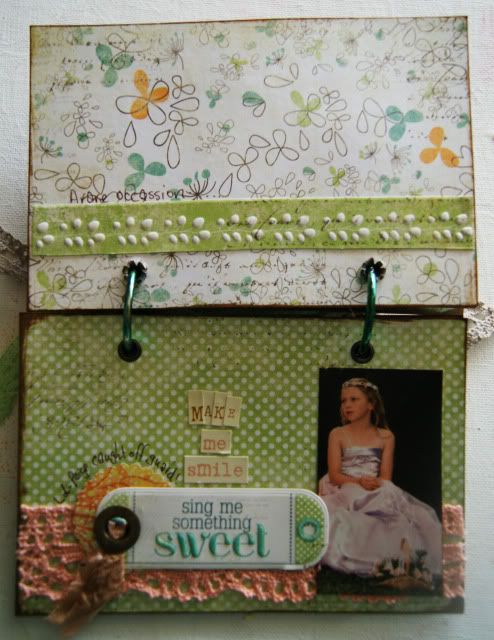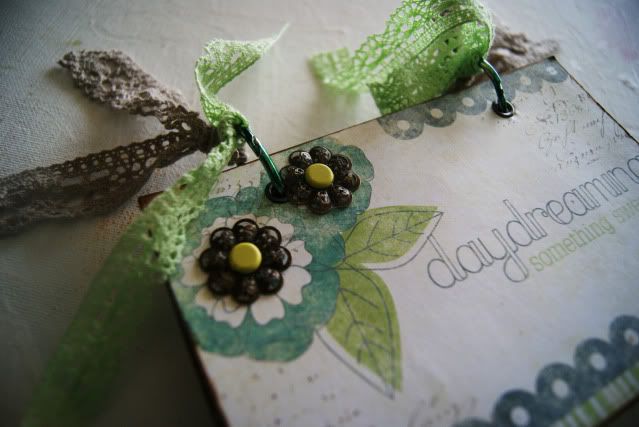 Hope this has given you an idea how easy a little mini-album can come together
--------------------------------------------------------
And I want to give a BIG thank-you to
for the wonderful package I received in the post!
It was full of the most delicious goodies...
Hugs and again...thanks soooooo much
just gorgeous!
xx