Just trying to get on top of everything since getting home yesterday and headed straight off to work today. We are decluttering the house, painting and laying new carpet starting tomorrow... so even LESS scrapping time! (mores the pity)
So putting one foot in front of the other and keep my committments uptodate and hopefully will find some extra time for scrapping some challenges with any luck (insert smile!)
Here's my new project for SCRAP THERAPY
There's so much fun to be had playing with stamping on a background paper (
Prima Nature Garden 'Fairy Godmother' reverse side
)so it just peeks out from under a photo or embellishments using either the full stamp or partial....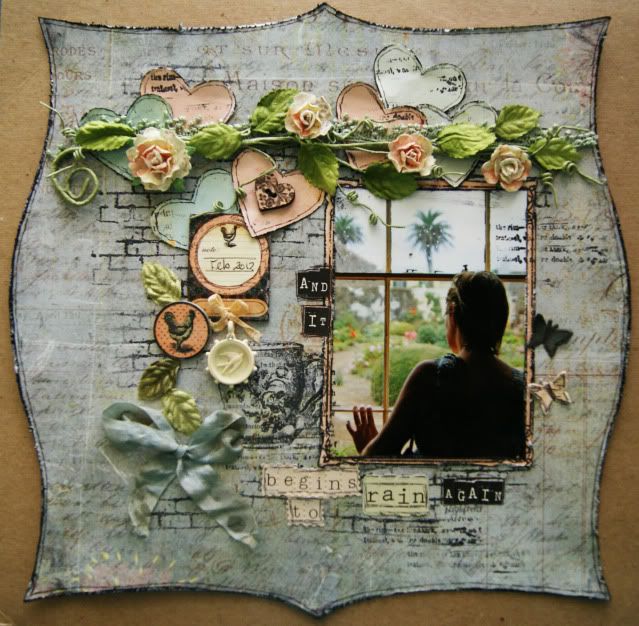 I've only used part of the
Brick Stamp
so it wasnt so straight or symmetrical.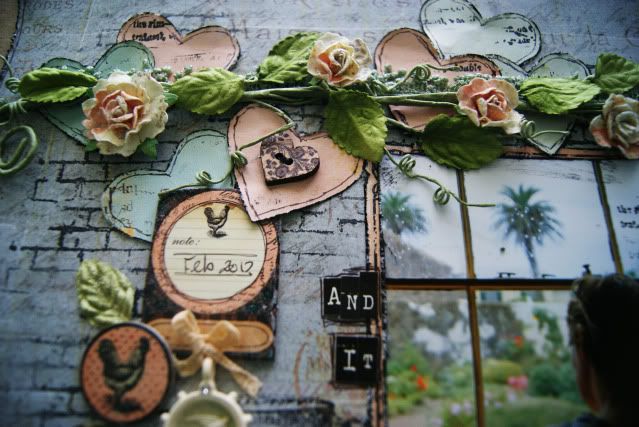 And here is the
Teacup Stamp
used as the whole.... but on the photo and some of the love hearts I've just inked the bottom part of this stamp to pick up the words at the very bottom.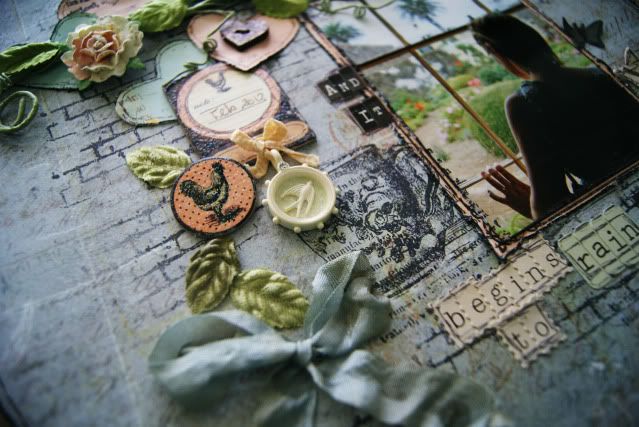 Other Prima Products used:
Hearts - paper:
Almanac 'Shaffer' reverse side (pink)
,
Sunkiss 'Sundried'(blue)
,
Songbird 'Sunrise'(blue)
Flower Vine
Green Lace
Little cream bird Trinket
Hen Chipboard Stickers
Alphabets
Journal NoteCard
(backing photo)
Little velvety Leaves
Wooden heart Button
Butterflies
Tim Holtz Black Soot Ink Pad