This month's inspiration at
SCRAP THERAPY
is EASTER TABLE decor!!
(Its entirely up to you if you want to do Easter LO's or not
)
Your challenge is to be inspired by each inspiration picture and scrap it! You can be inspired by anything in or about the picture
THe STAR winner and STANDOUT/S will be chosen on their scrapping interpretation, creativy and relevance to each picture
Make sure you put in your explanation in the gallery what inspired you.
You can enter more than one room, or all three for more chances!
However - no combining!! Each will be a separate LO for a separate room - be inspired by the colour and/or design; use specific elements or shapes if it takes your fancy, or even use it as a sketch for example!
Here are the 'rooms' with my interpretations under each of them (and some tips on how they were created if you are looking for ideas or new techniques to try
)
This month the Design Team are using
PRIMA
Easter Table 1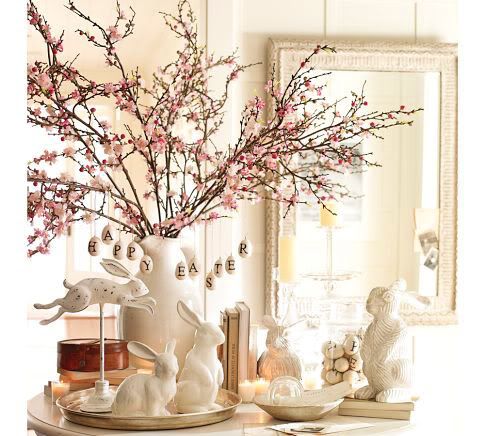 I was inspired by the branches and the colour...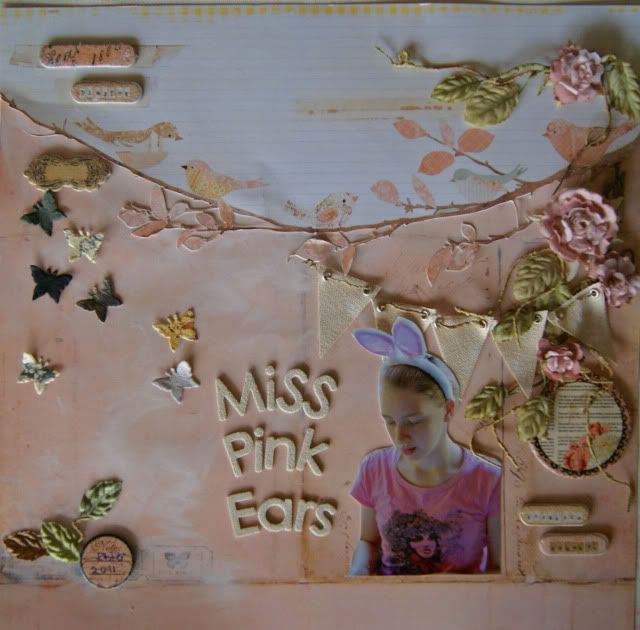 I really loved the paper of the cream at the top and little birds on branches....
but would have loved the bottom bit to be pink instead of blue, so started fussy cutting this
Songbird 'Sunrise' Paper
And replaced the blue bit with this gorgeous
pink paper
White washing over these
ticket stamps
inked in
black soot
can give a romantic look and soften the colour a bit. The
leaves
are goregous and velvet like
These gorgeous little
stitched canvas banner pieces
add a lovely element to the
flower vine
I even threaded the little banner with one of the stringy-wire vine pieces.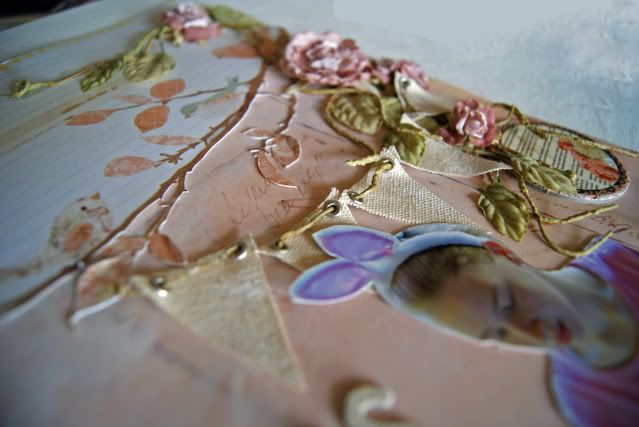 Added to the LO are the
Chipboard pieces
and cute little
Butterflies
Easter Table 2
My inspiration came from the style of the chairs which I matched to the little
resin windows
and the horizontal line of flowers, so used
Camille
,
Lucerne
,
flower vine
in a paler lemon and in a vertical sytle.
Can you see the sweet
cream envelope
in the vine... its one in a packet of vintage trinkets. And love this
green background paper with its elegant white border
Also used are a
teapot stamp
seen peeking out from the left side of the photo,
Chipboard Stickers
,
bird twill trim, and green lace
. A mixture of alpha's are used
Songbird Stickers
which has a couple of different fonts on it.
Easter Table 3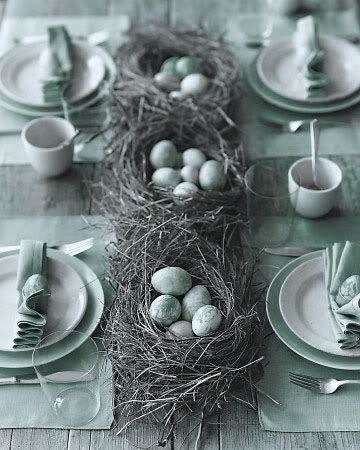 Loved the colour and the vertical centrepiece feel of this pic, it also features nature too.
The blue background paper is
Sunkiss 'Sun dried'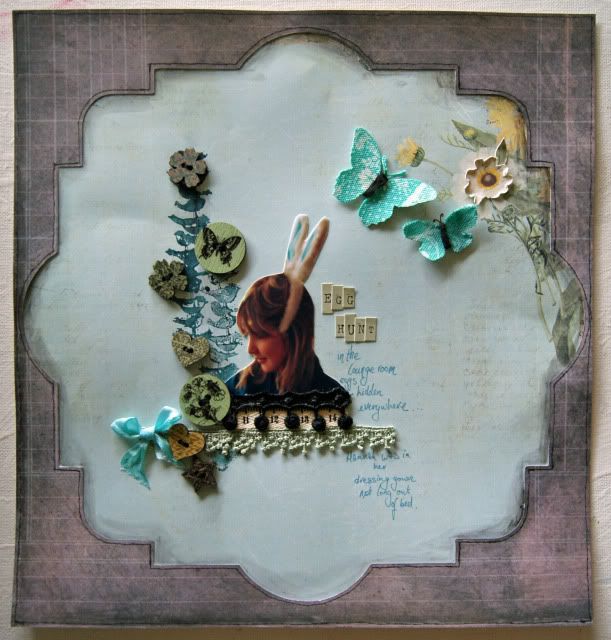 These are the little Resist Canvas Butterflies (sold out) but there are plenty of other
Resist Canvas products
you can do this same technique with... its fun! Pretty self explanatory!
There's a couple of colours of Maya Rd
mists
in the shop.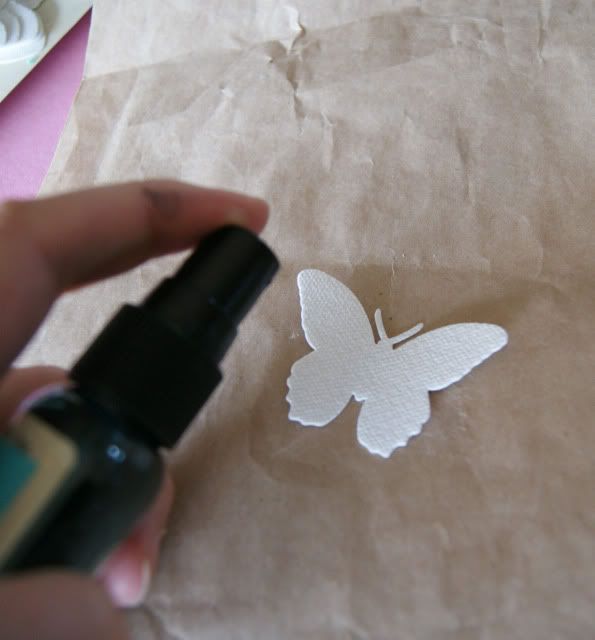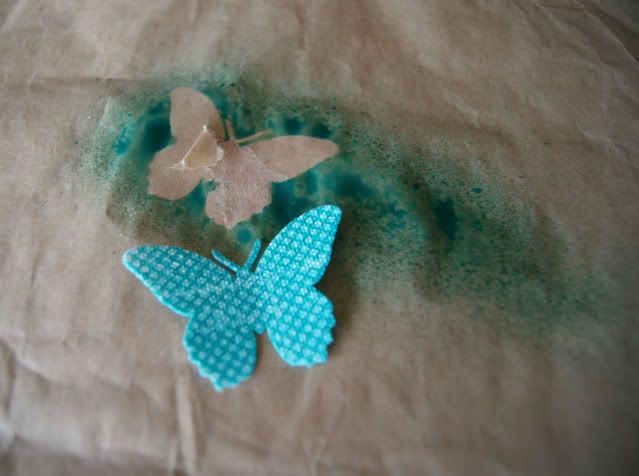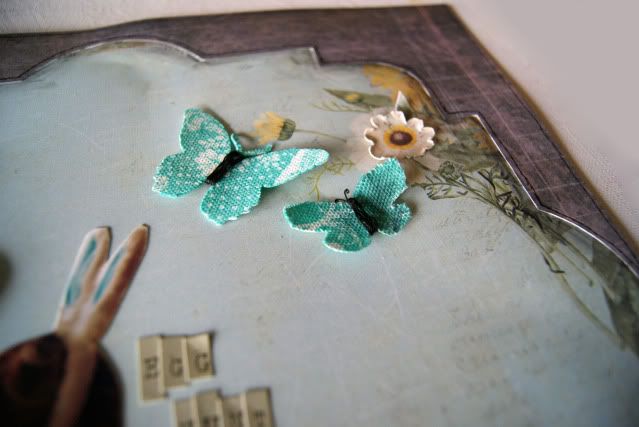 The vertical centre piece is made up of paint on the
bird stamp
and these fab little
wooden buttons
.
Added to the LO is the gorgeous
green lace
and
cream measuring tape and black lace.
I hope you feel inspired to go sit at that scrapping desk!!
Hope you are having a wonderful Good Friday!
xx