Yes, I'm in Sydney and have been since Easter Monday - working and these last few day's I've had with dd Meaghan who is here from London.... so lucky that the only time in the WHOLE year - we happen to be in Sydney at the same time!!! HOW cool is that! I've never have such coincidence!
Sooooo, I'm sorry I havent been around blog hopping...
Its hard to get great internet hopping around so much.
I hope to catch up soon!
Here's a Prima Project I've created for
SCRAP THERAPY
which has been revealed since being away:
Prima gift pack
Prima 12x12 Almanac 'Agenda' Paper
Cut out each journal block from the 12x12 paper.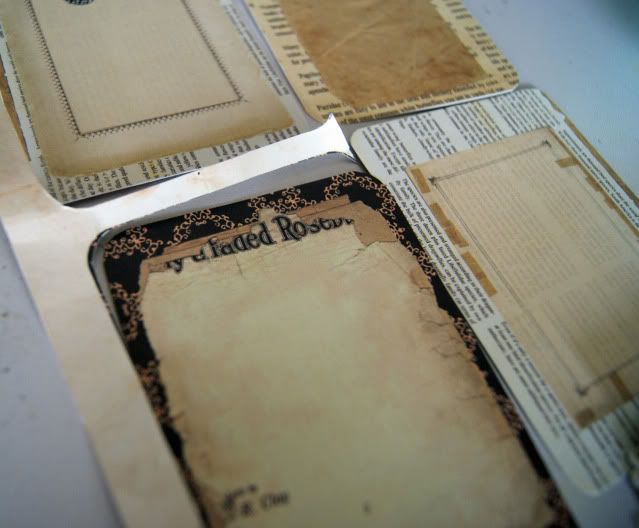 Using
Almanac Journaling Note Cards
,
Pick which ones you'd like to use matching up the cut out journaling blocks from 'Agenda 12 x12 paper (or your choice) to a matching or contrasting Note Card
Attach by sticking only along the top edge of the journaling block - then when lifting the top journaling block a little - theres room for more writing or a pic etc underneath (and add a bow )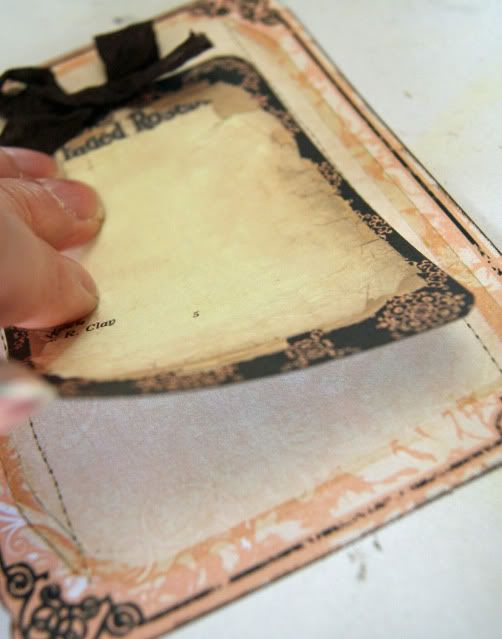 Ooops, dont forget to ink the edges - I'm using
Prima Dark Rust
and
Rusty Bucket
Here's the finished tags or gift cards (whatever you'd like to call them)
Now to package them up:
Fold over a brown paper bag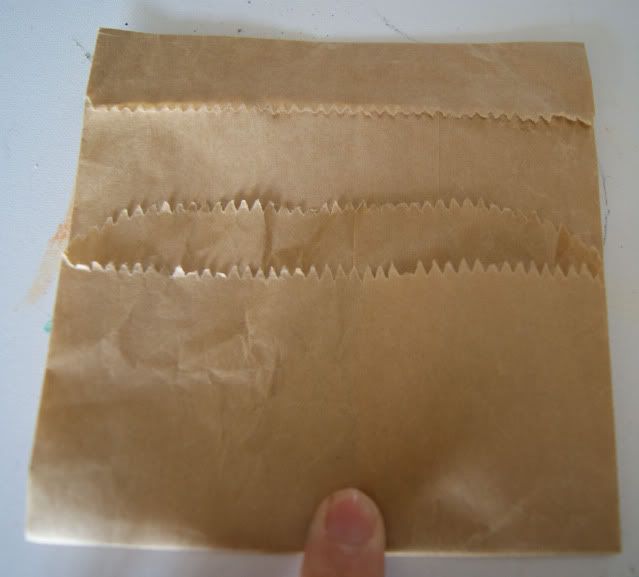 Choose some trim to sew or stick towards the top of the bag
I've used
black baubly trim and cream measuring tape
and some little
butterflies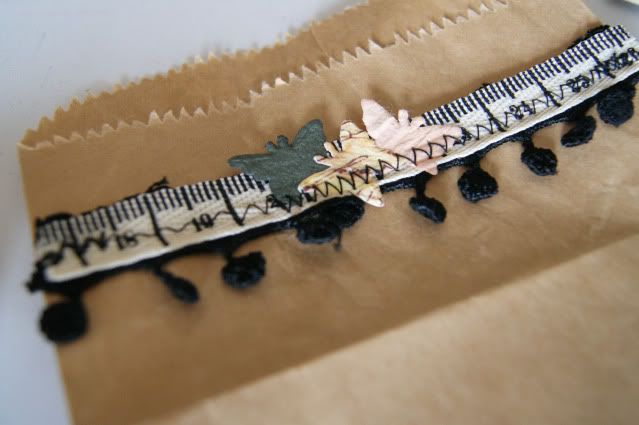 Then sew or stick the sides of the folded back and pop in your tags or gift cards: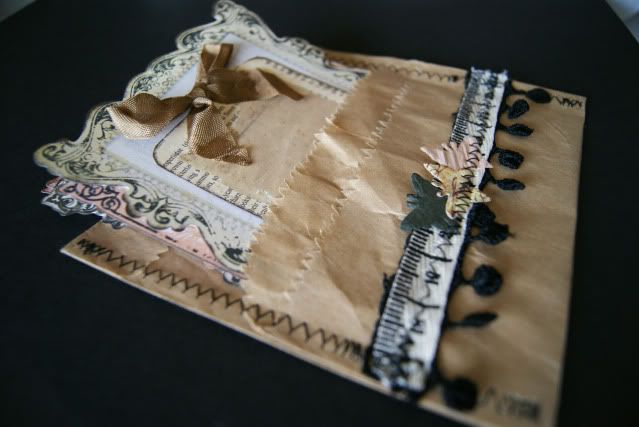 Back to Sydney!
And if you havent been to
LIZZY'S
blog.... you wouldnt have read that we met for lunch in Darling Harbour - what a treat!!
I recognised Lizzy straight away and she was EXACTLY how I thought she would be...
she's gorgeous and so much fun, we had a lot of laughs and found out heaps more about each other!
All that was missing was the SCRAPPING!
That will be next time! (very big smile!)
Despite the rain we hurried and found a dry spot for photos..
Meaghan took this one....
And Lizzy took this one...
Finally I'll arrive home tomorrow...
xx