More HEXAGONS!
I know, I know, I cant get enough of them lately!
But totally in my defense
... I'm ENABLED!
My Mind's Eye's 'Follow Your Heart' is RIDDLED with them!!!
Check out this background
paper
. I actually cut out a few of the little hexagons from under the photo (so you cant see where!
) and then mounted them to make the pattern larger and to add depth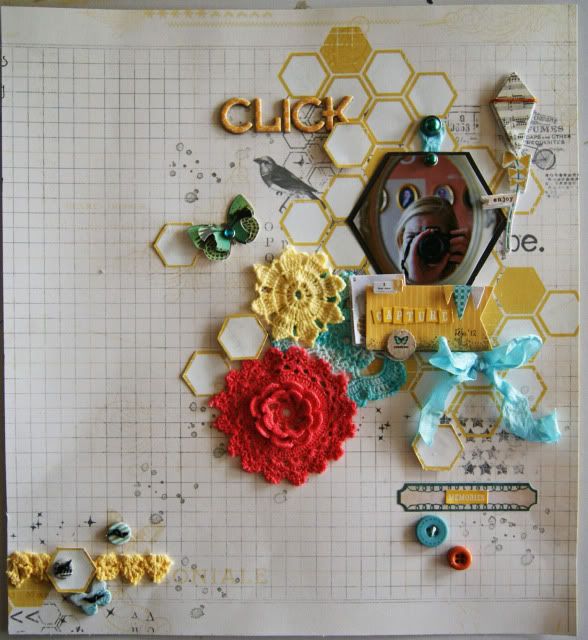 Here's some close-ups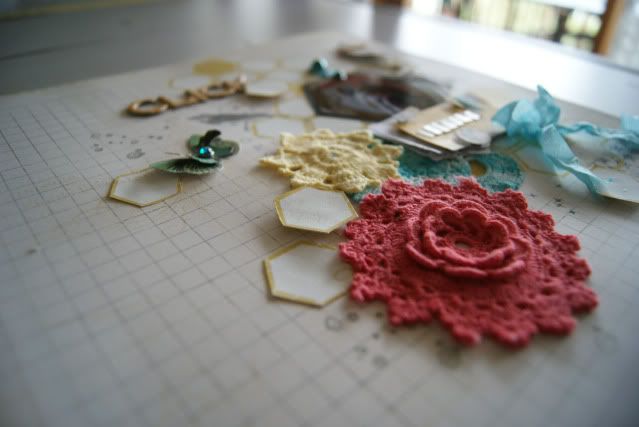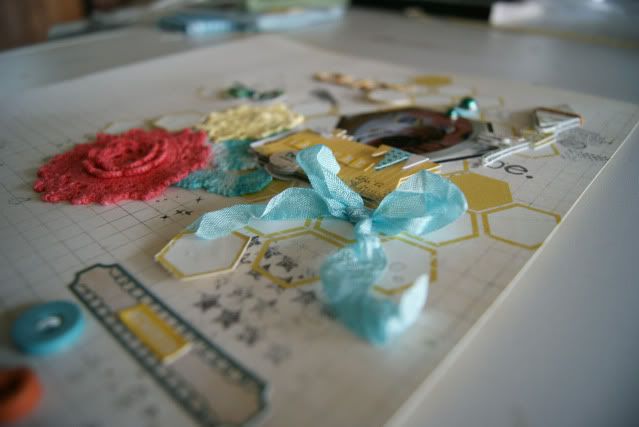 Here's another hexagon 'Follow Your Heart' LO...
I love a gingham! Click on that background paper
here
(reverse side)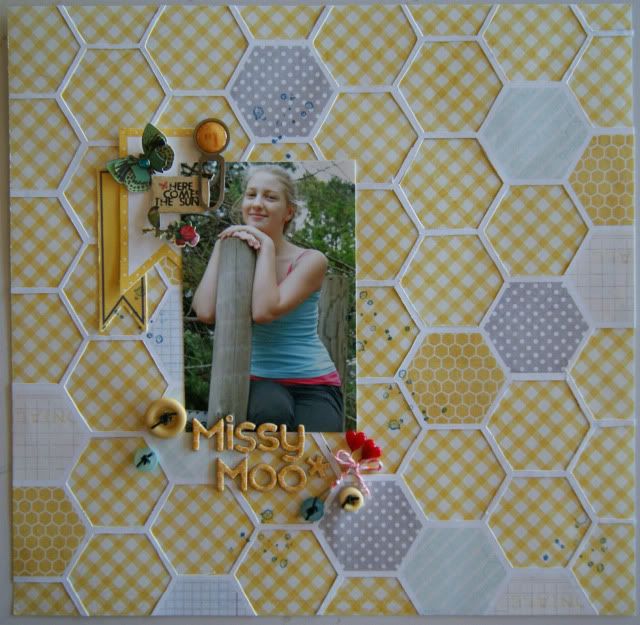 I started to cut some of the really patterny hexagons to see what might come of it (yeah its one of those....goodness knows how this will turn out LO's
)
Then I thought I'd like to just leave the really pale coloured hexagons in which left a fairly skeletal template to stick down. Even after this pic.. the blue hexagons had to go!
(this 'blue' paper is sold out, but the 'pink' one can be found
here
)
Click to find these products:
Paper Clip
Miss Caroline:
Heart Pins
Twine
Brightside
Banner Tickets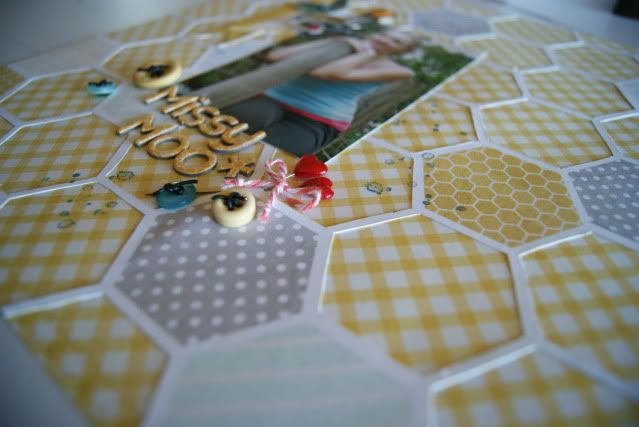 And yeah, I know, I know, there's quite a bit of fussing cutting... but hey, I've got a fabulous stack of hexagons ready to use!! LOL - can I see you rolling your eyes?? hee hee
You can find our Scrap Therapy forum
HERE
Would be great to see you there (big smile)