Going home tomorrow, so there will be the big pack up, and in the car to head home.
Though while away, I've managed to scrap a couple of projects...
Here's a Step by Step using
Candy Rock Crackle
(transparent and glossy) with some
Pearl Mists
to finish off with sparkle!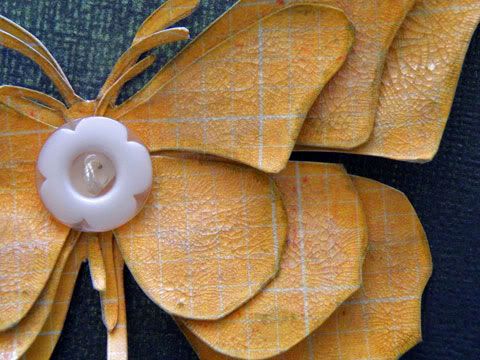 STEP ONE
First I searched and found some lovely Butterfly templates on the net and printed them out on some 'Simple Stories Elementary Flash Card Paper' (using the yellow reverse side)
STEP TWO
Using Tim Holtz
Turquoise Peal Mist
(this is a pretty blue) and
Interference Red Pearl Mist
(more like a ballet pink!), I sprayed here and there over the paper
STEP THREE
Start cutting them out
STEP FOUR
Now for the crackle. Remember to paint VERY thick - the thicker, the wider the cracks
STEP FIVE
Let them dry - either naturally or you can help it with heat
Here's a close up of the cracking.
STEP SIX
I've stacked my butterflies (sometimes with the light, its hard to see the pearl mist colours... so I'm a bit hit and miss with my photography with this.
The mists are faint on light paper and much more vibrant the darker the paper) And inked the edges with
Ranger 'Old Paper' Distress Ink
I've caught the mist a tiny bit better here (but in real life - its fabulous!) And I've added a
MME Lost &Found Sunshine Memories Button
on each butterfly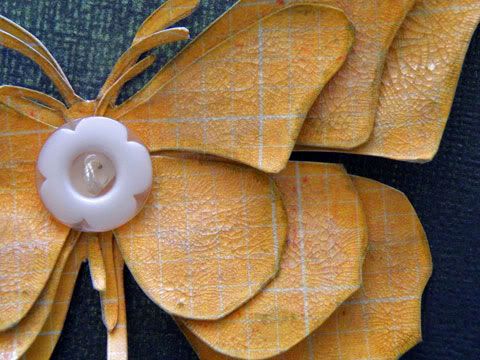 Here's the butterflies added to a LO
(The little photos in the LO are from our ballet 'Snugglepot and Cuddlepie with 'Ragged Blossom' dancing - if you are familiar with the story)
I've played with the lighting a bit more and you can see the Mists on the black background (its irridescent and fabulous!) and the sparkle and the gloss of the crackle on the wings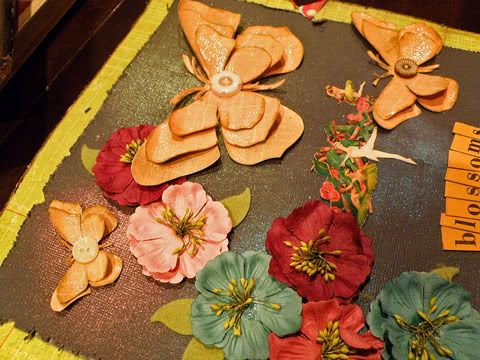 -----------------------------------
My Shabby Challenge is up over at
and its about layering
xx