I love picking my papers and getting all the embellies in the right place after moving them around and around and exchanging from the stash for something else - sometimes several times.... and finally its just how it's supposed to be... but the sticking down is just the worst of scrapping. I LOVE getting my projects to that laid-out stage, then to move bits of it to stick down...they never go back the same way!!!
However, it is what it is... and whatever form, they usually end up here....
----------------------------------------------------------
STEP BY STEP
Just LOVE the moulin Range and made up this little mini-album from the
Mouline Rouge Note Cards
in a box You can make this project from any line of the Note Cards not just Moulin Rouge - I had my eye on it because it fit Hannah at dancing really well!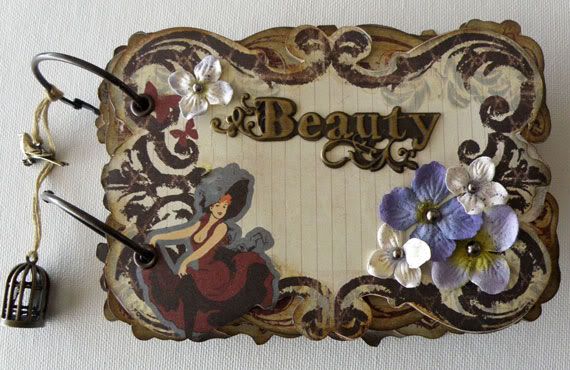 Sticking two matching cards together back to back made it thick enough for a page in the album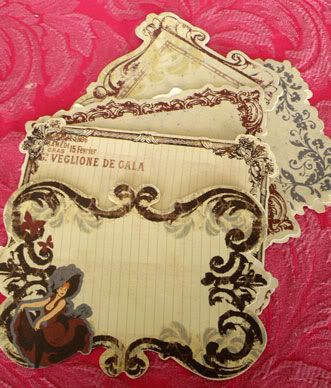 Some of the cards didnt match perfectly because they are asymmetrical
So a bit of paint
And ink helped heaps!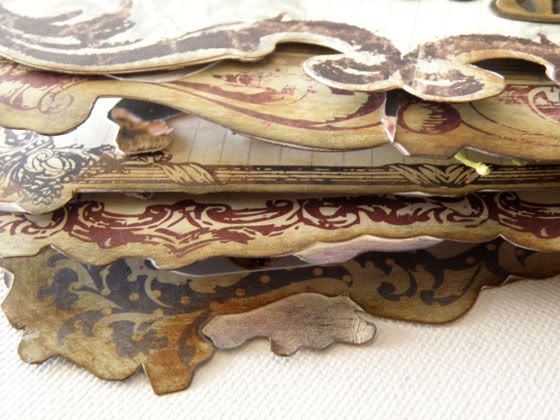 Then using my CropAdile and some eyelets gave it that 'finished' look rather than a heap of journaling cards stuck together
Arent the Prima Trinkets cute! Perfect for this!
I used the
Moulin Rouge Chipboard Stickers
here (little square one)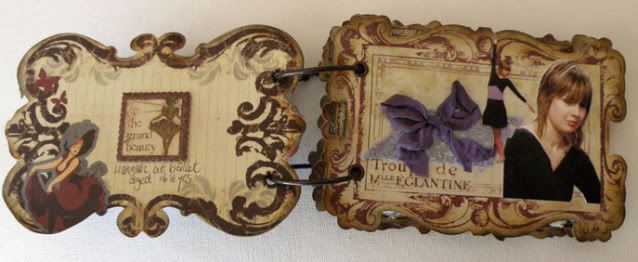 Fitzgerald Woodland Flower
Aire Collection
(little flowers)
Chipboard Stickers

Prima butterflies and Vintage trinkets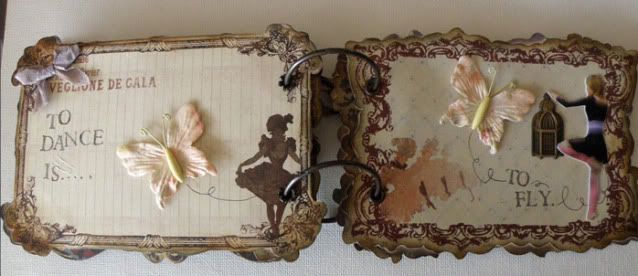 Aire Collection
Vintage Trinkets
Vintage Trinkets
Painterly Petals Hydrangeas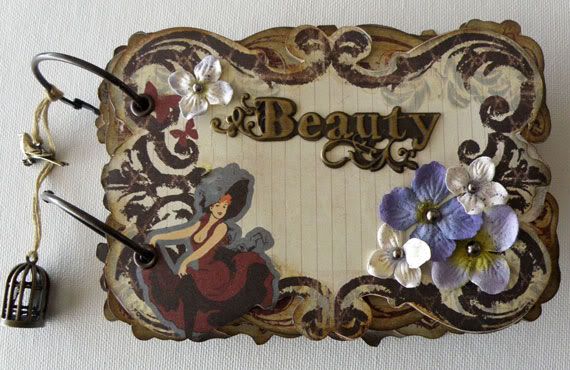 ------------------------------------------------------
This is a little Hannah (2yrs old) with her two favourite things
--------------------------------
This is a Hannah at 4yrs... She really loved this little rocker.
My friend Tania watched over the making of these little houses,
flowers and birds...she's an expert at it!
I added my thing to it and
I'm really happy the way they turned out!
xx