I cant believe that its been 2 years already since we opened
'Lets Get Shabby'!
So if you'd like to be in the running for a RAK (we are giving away two!) from Julie and I,
then you'd better head on over
HERE
.....
to join in the fun and find out how!!!
---------------
I've made this little Mini Album for Hannah
from
Maya Rd
chipboard and
Fancy Pants Papa Cards Paper
The mini album called
Square Scallop Frame Diecut Coaster
and adding
Fancy Pants Papa Cards 12x12 Paper
One can be forgiven that it could be thought to be for masculine pages
... but not so
Its totally perfect as a little mini for Hannah whose favourite colour is blue... I love the quotes in the cards and cut my favourite ones from the 12x12
The only other thing I've done is changed the chain for a jump ring
I've also cut out little parts of photos that had a great pic of hannah in them, but maybe not a great background, or that she was standing next to someone with their eyes closed...so its fab to make use of these pics!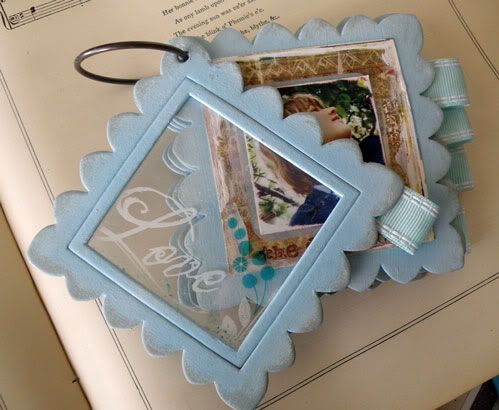 The front window is cut from 12x12 Fancy Pants
Christmas Magic Holly Overlay
There's plenty left - and I've got another idea to use the rest of it!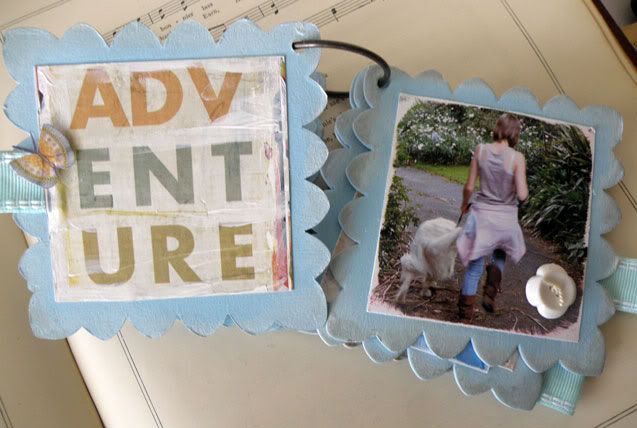 Fancy Pants
Sweet Pea Ribbon
It only took me a couple of hours to make (its only little) and the time consuming part was painting the edges and waiting for them to dry
----------------------------------------------------------------------
And I forgot to put up the results of a
'Blind Scrap'
I hosted for June
If you are interested in doing July's Blind Scrap, then you need to visit
HERE
for the ingredients and information needed (big smile)
------------------------------------------------
GLOBAL SCRAPPERS
I took part in Leanne's Recipe Challenge!
You can find the challenge
here
... but you do need to register
Hannah and Paige having a ball on the swings!
xx